New Professional Waterproof Non-Slip Work Shoes
The all-in-one solution to work shoes that provide a perfect blend of comfort, style and protection.
It's time to take your shoe to the next level.
Now you can finally get more done in less time at work and play.
Thanks to our hard-working research and development team, we've crafted the ultimate all-in-one footwear solution.
Each and every step you take will give you the productive edge you've been dreaming of.
These shoes are built with military grade kevlar… an incredibly tough and extremely lightweight material.
For the first time ever, you won't have to sacrifice comfort for protection.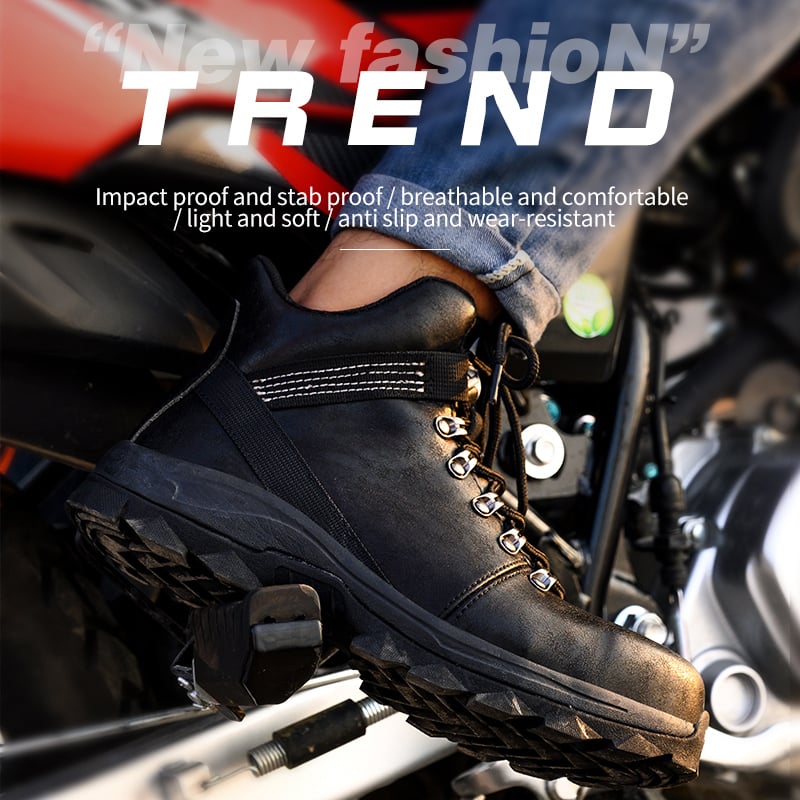 WATERPROOF
Power through any terrain with confidence knowing your feet will stay dry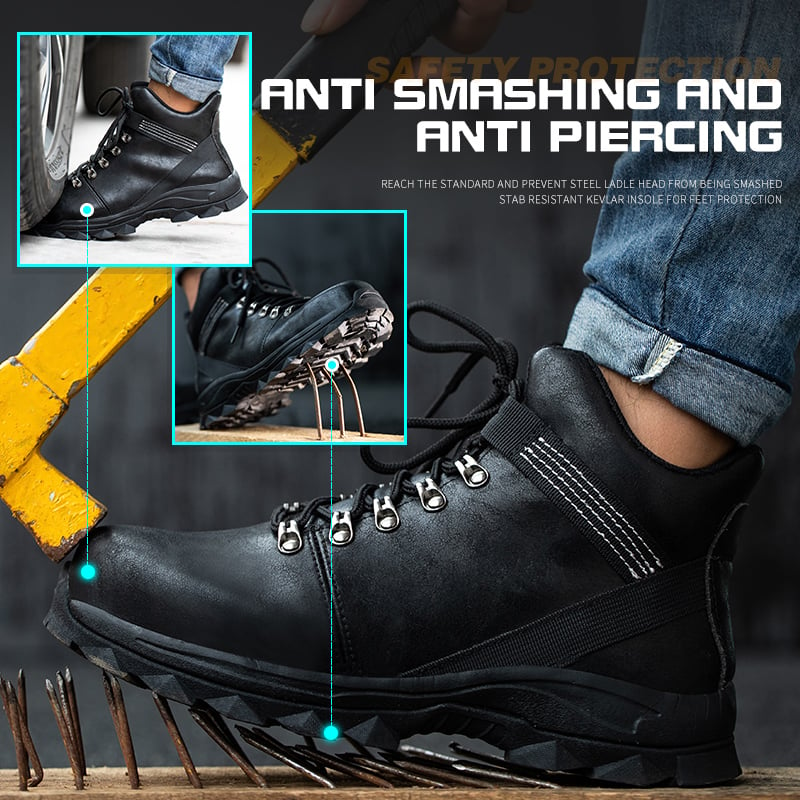 EUROPEAN STEEL TOES
Made from heavy-duty steel to fully protect your toes from crushing and falling objects
PUNCTURE RESISTANCE
Military-grade kevlar keeps feet safe from the workplace and environmental hazards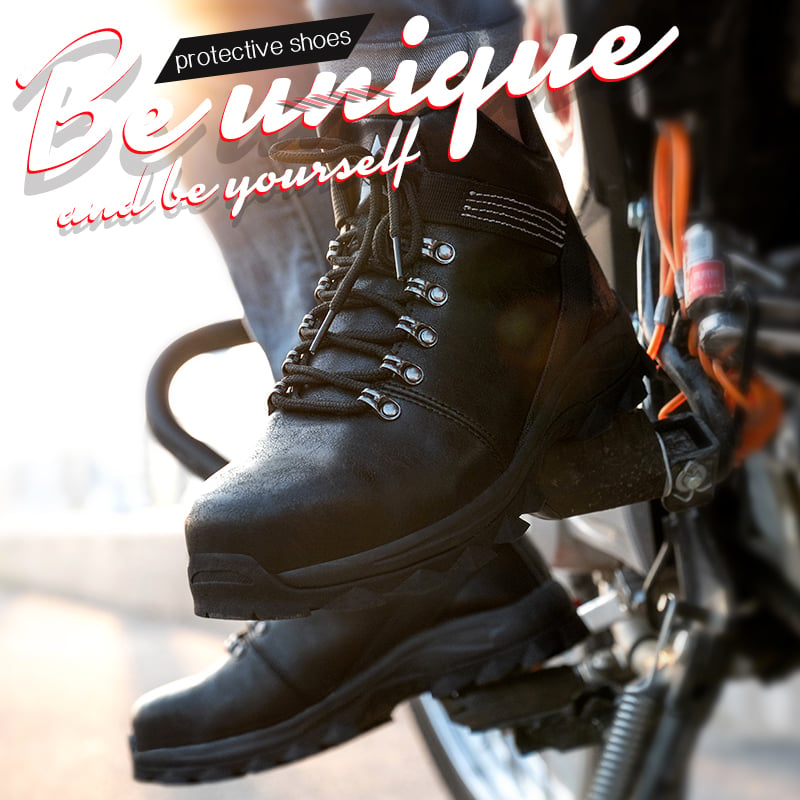 SHOCK RESISTANT SOLE
Provides ultimate whole-body relief no matter how strenuous your active lifestyle gets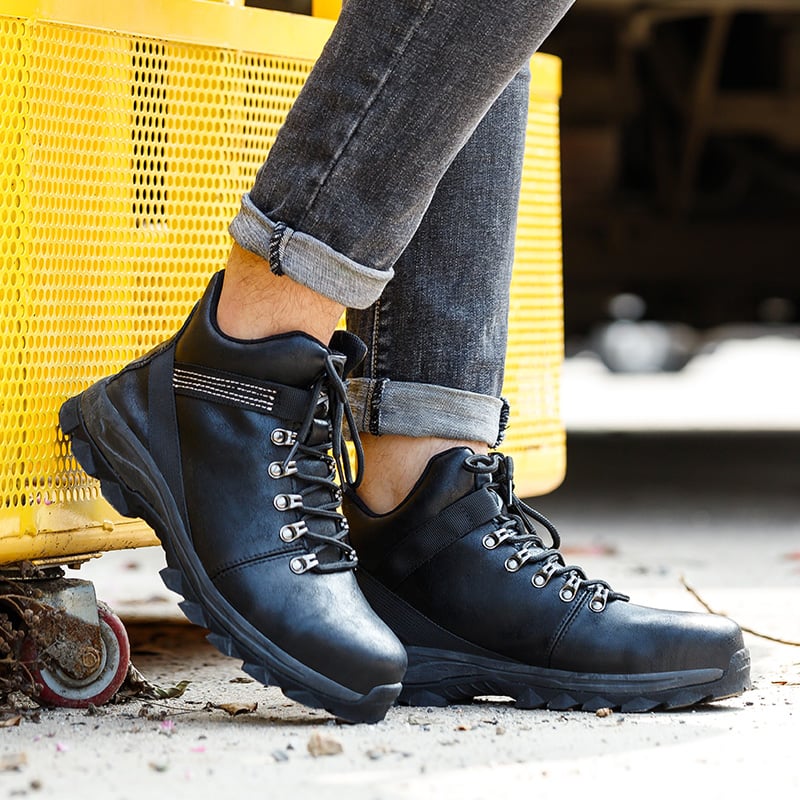 EASY SLIP-ON/OFF
Simple to put on and take off for trouble-free usability to help you save time.
FLEXIBLE
Springy, flexible composition helps distribute body weight evenly across feet
UPGRADED INSOLE
Extra-padding heel cup, 3D arch support and breathable mesh for supreme comfort
LESS THAN 1LB
Super light material to prevent your feet from getting tired after long work shifts
"Waterproof shoes are excellent, I can not worry about getting my feet wet"