Stand Effortlessly All Day in ANY Shoe
Rediscover The Blessing of Pain-Free Feet
Don't let nagging foot pain and plantar fasciitis better you! Our insoles were designed with the modern worker in mind, and to provide instant relief for
comfortable, productive, and painless shifts every time.
Chronic Foot Pain Relief In Days Or Your Money Back
✅ Relieves Foot Pain Fast, Easy, And Affordably
✅ Alignment Through Molding Tech
✅ Absorbs 90% Of Shock On Each Step
✅ 120-Days Money-Back Guarantee

Foot Comfort Beyond Compare
Designed for healing painful feet caused by plantar fasciitis, metatarsalgia, flat feet or heel spurs.

Actively Prevents Health Problems
Reduce the impact that prolonged, unsupported standing has on your feet, posture, and joints.

Your plantar fascia - the thick ligament - that supports the arch of your foot is prone to inflammation. And because it absorbs shock while walking, painful micro-tears easily occur in the tissue.
Which means it's only one step away from pain that limits your daily movement.
But it doesn't end here. Most "solutions"' on the market don't take the entire health of the foot into consideration. This can lead to skeletal imbalances, trapped nerves, and mild deformities in some cases.
Our is a highly effective therapy that soothes pain and treats your feet before it starts to increase health risks in other areas.
Penguins Aren't The Only Ones with Happy Feet
The human foot is a complex mesh of joints, muscles, and ligaments. So we made sure that Our insoles create a therapeutic environment for all of these.
Your arch stays supported, your heel and metatarsal stays cushioned, and impact from walking is absorbed with every step. Instant alleviation of sore feet, arches, and heels from the moment you slip them in.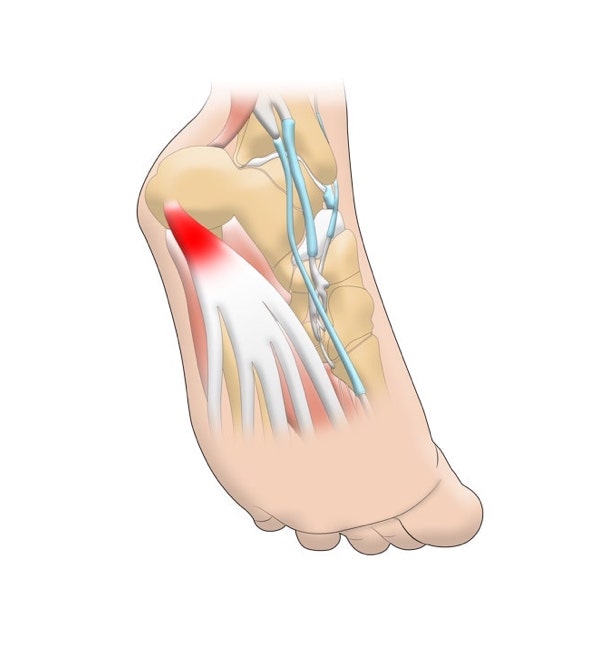 Why choose METSTEPS Insole?
METSTEPS Insole Difference
Engineered for workers who stand for hours
Soothes feet from pains caused by longer standing
Made for use in any work shoe or boot
Manufactured to withstand use on hard and rugged surfaces
Affordable and highly effective
Most Other Insoles
Not designed with shift workers in mind
Less effective for longer-standing periods
Awkward one-size-fits-all
Cheap insoles wear down quicker due to poor materials
Effective insoles are overpriced
Our Proprietary InSole Tech
Shock absorption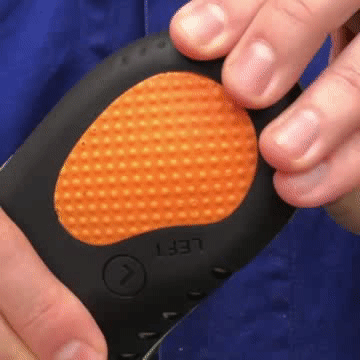 Arch support
Metatarsal support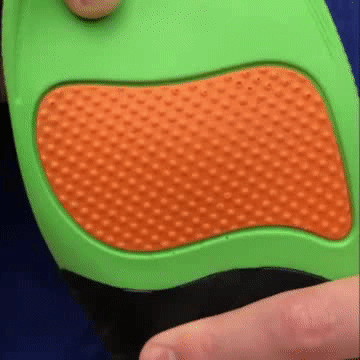 Heel cradle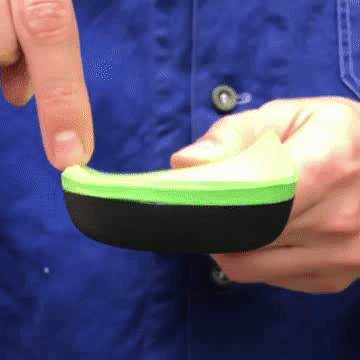 Long days standing at work can lead to…
Plantar Fasciitis
Metatarsalgia
Fallen arches
Fatigue, and other complications.
(Especially when standing on concrete or metal floors).
If this resonates, be mindful…
Putting more strain on the feet can result in unpleasant, chronic conditions forming.
But you can't very well just stop working.
So what can be done?
There's a range of solutions out there.
Like shoes that claim they have "state-of-the-art" arch support
So we just go out and drop our paycheck on expensive shoes, right?
Slow down cowboy (and cowgirls).
Believe it or not, lots of shoes are seriously lacking in arch support.
Which means using them can worsen the condition.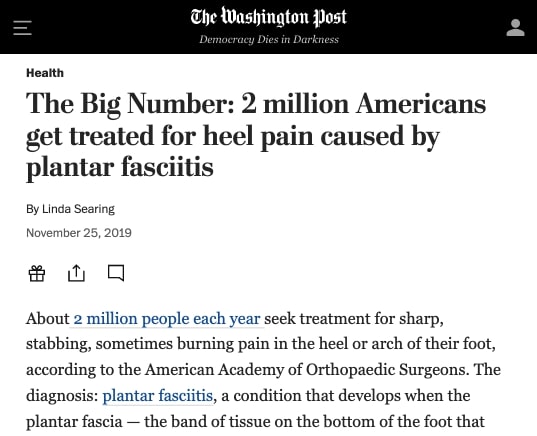 Shoes need to have specific qualities to help with the pain of constantly standing.
And even if you find the holy grail of shoes with arch support…
What if your job has a mandatory shoe policy?
Well…
You could get custom-made orthotic insoles.
These are a fantastic option as they easily slip into any shoe.
But at $300 and upwards, they can cost more than the leg you're standing on is worth!
There are cheap insoles available on the market.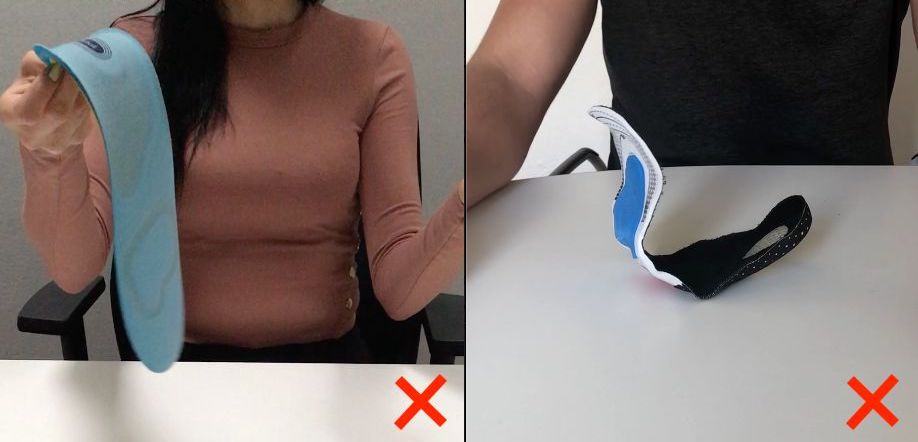 But these are usually made with poor materials and inadequate support…
And can actually make your feet worse.
So an effective and affordable insole seems unlikely, right?
You'll be happy to know…
Our insole took on the task and developed insoles specifically for standing all day.
This is possible thanks to their shock absorption, arch support, heel cradle, and metatarsal support.
(all features that most cheap insoles lack)
Our insole currently offers one of the most affordable and effective insoles on the market…
That were actually engineered for shift workers.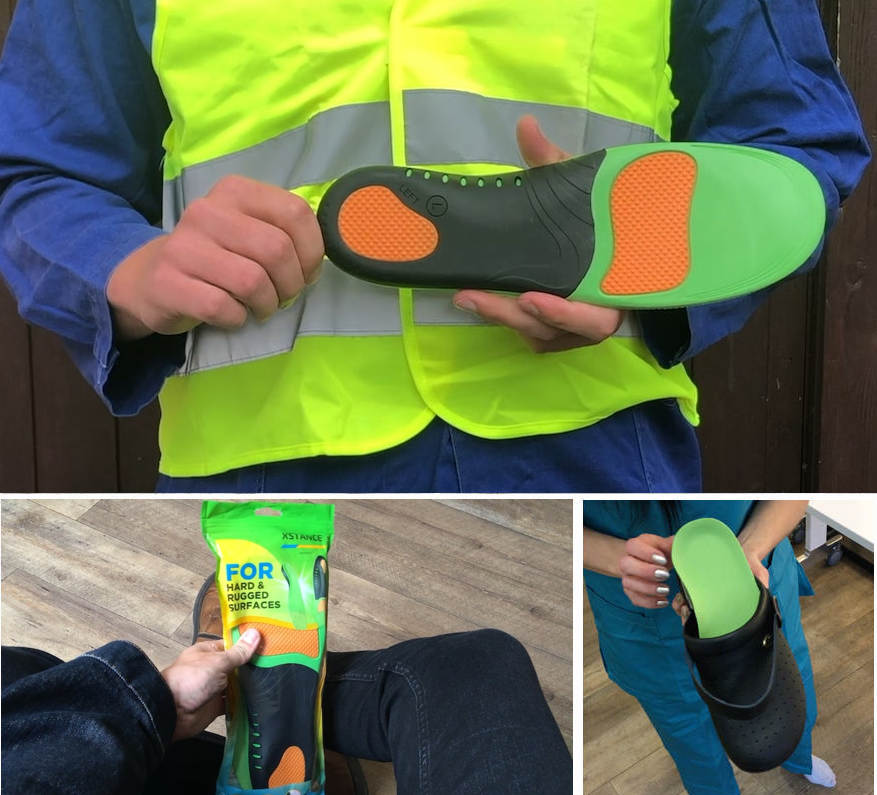 METSTEPS : Designed For Workers To Stand Effortlessly All Day in ANY Shoe
A wise superhero once said:
"The fate of the planet is not in the hands of Gods, but in the hands of mortals"
And the mortals over at Orthofeet are on a mission to help people.
They've been featured in major press outlets like ktvn and FOX for their innovations in foot care.4
And for the positive feedback from shift workers claiming Orthofeet have positively impacted their lives.5
Their mission is to make it effortless to stand all day.
And so far, Our insoles are living up to the hype.
How do they work?
Their signature insoles are vastly different from most insoles you find in stores.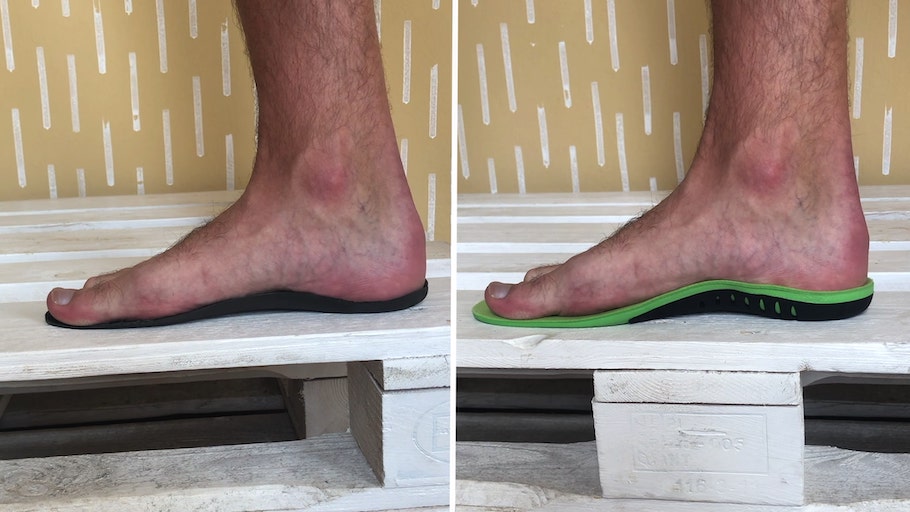 They have thick and soft cushioning that provides a high level of comfort
Because you'll be stepping on the insole repeatedly for over 8 hours while you work, thick cushioning is essential to stay comfortable, mobile, and sore-free.
Firm arch support to hold the arch throughout the entire day
An 8 hour standing shift puts a lot of strain on your arches, because they're holding your entire body weight. That's why firm arch support is crucial to avoid weakening the arch, which can lead to various foot problems and foot misalignment.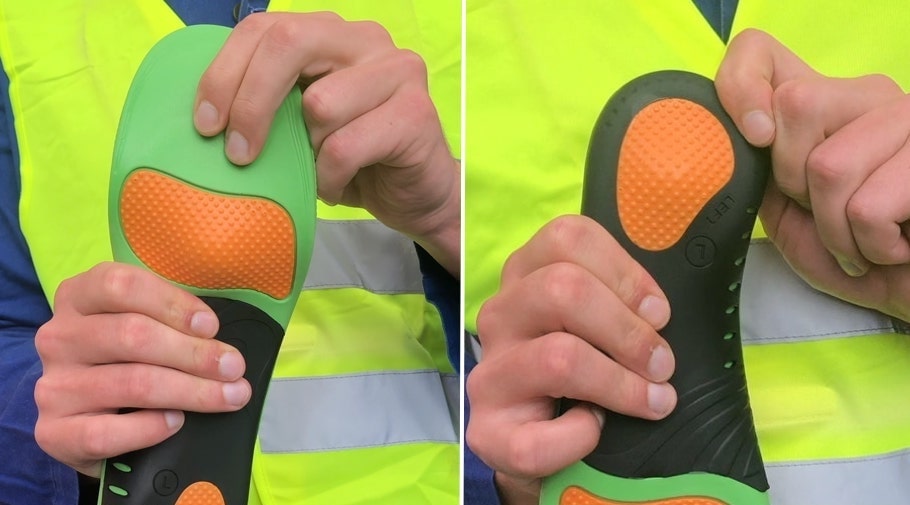 Extra padding to shield sensitive feet from constant shocks
Heels and metatarsal areas are very sensitive areas where common foot conditions can occur, like heel spurs and metatarsalgia. These areas need extra shielding to absorb the shock of walking on hard surfaces.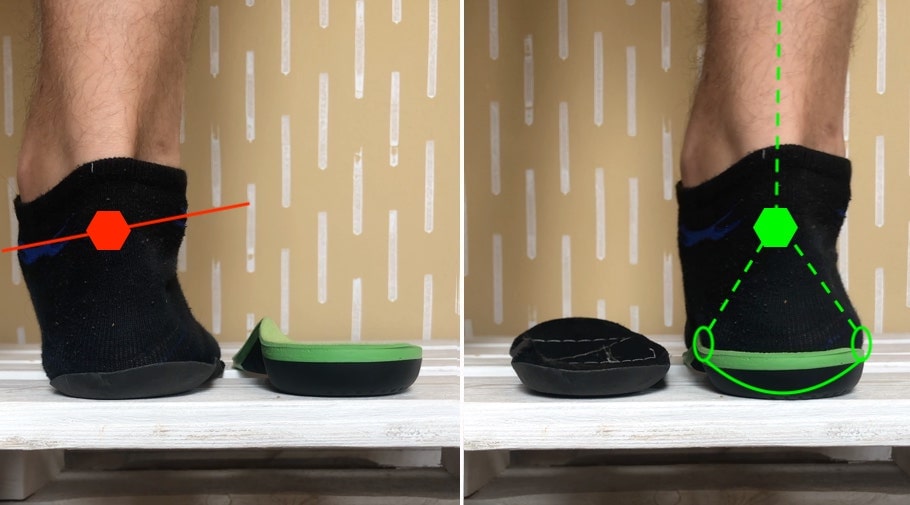 Deep heel cups to cradle and align the feet
Deep heel cups improve skeletal alignment by guiding the body into proper position. This evenly distributes body weight across joints, and allows the skeleton to carry a higher percentage of body weight, delays fatigue, and reduces stress on muscles and soft tissue.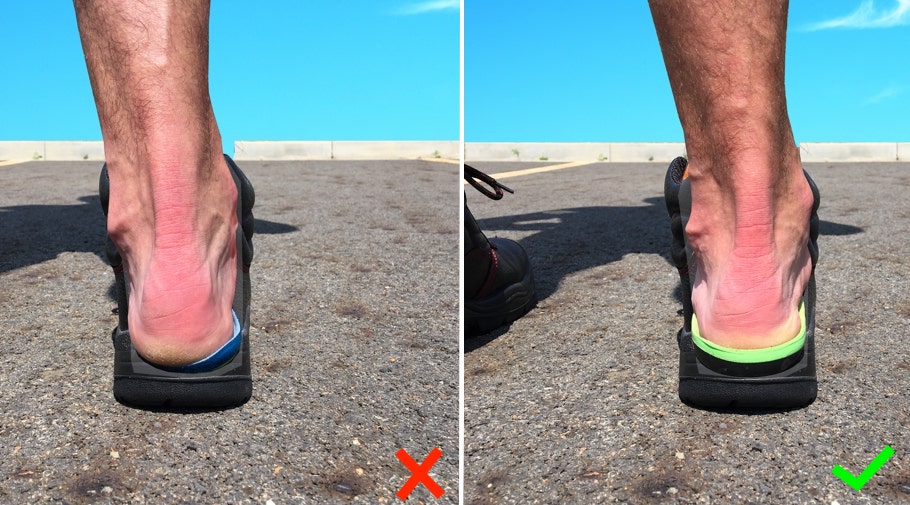 Square bottom to prevent any rolling inside a boot or shoe
Other insoles with flat bottoms can slip or roll around inside the shoe, causing you to stop what you're doing to constantly adjust. This gets frustrating and annoying over the course of of a demanding shift.
All these factors combine to make an insole that's perfect for anyone that stands at work…
They're Backed By A 90-Day Relief Guarantee
Although less than 1% of customers actually return these insoles,Orthofeet offers full refunds if you don't experience relief within 90 days of use.
Plus, every returned pair goes to a charity that distributes them to people in need!
How Can I Get My Hand On METSTEPS Insoles?
METSTEPS is currently offering generous quantity discounts if you buy more than one pair.
It's highly recommended you grab a pair for each of your shoes.
This saves you the hassle of constantly switching them out every time you go to work, for a run, attend a cocktail party, or whatever event requires you to stand pain-free.
Frequently Asked Questions
Will I put this on top of the previous sole or use this as the insoles?
Our Insoles increase the foot height. That's why we recommend removing the original insole to make more place for your feet in your shoes
I have severe plantar fasciitis in my right foot and also a little in my left. Will this help me?
Our Insoles are designed to relieve Plantar Fasciitis pain thanks to comfortable arch and heel support.
Plantar Fasciitis is caused by inflammation of the plantar fascia, so it's important to keep the weight off your foot until the inflammation goes down. This is where Our helps.
They also help relieve pain caused by Heel Spurs, Achilles Tendinitis, Foot Bursitis, Metatarsalgia, Morton's Neuroma, Plantar Fibroma. Flat Feet and High Arches.
Moreover, they reduce joint pain by softening shocks from impacts and help to relieve ankle-, knee-, hip- and back pain and improve the body/joint alignment.
Some customers also reported that Our Insoles helped with the neuropathy in their feet, but Our insoles are not primarily intended to help with that, however, in some cases they might help.
How much weight do they support?
We have a lot of customers weighing over 300 lbs reporting that insoles are very solid and durable and helped reduce foot pain significantly.
Do these work for fallen arches?
Fallen arches is a term commonly used to describe a flatfoot condition that develops during adulthood. Our insoles support foot arches and reduce stress on flat feet.
They help to improve the function and alignment of the feet while providing support. They also help with absorbing impact and reducing stress from shock.