The Most Breathable Indestructible Shoes
The all-in-one solution to work shoes that provide a perfect blend of comfort, style and protection.
Thanks to the advancements we've made in footwear technology, we have designed the perfect pair of work shoes that provides long-lasting protection without additional weight.
These shoes are built with military grade kevlar, an incredibly tough yet lightweight material.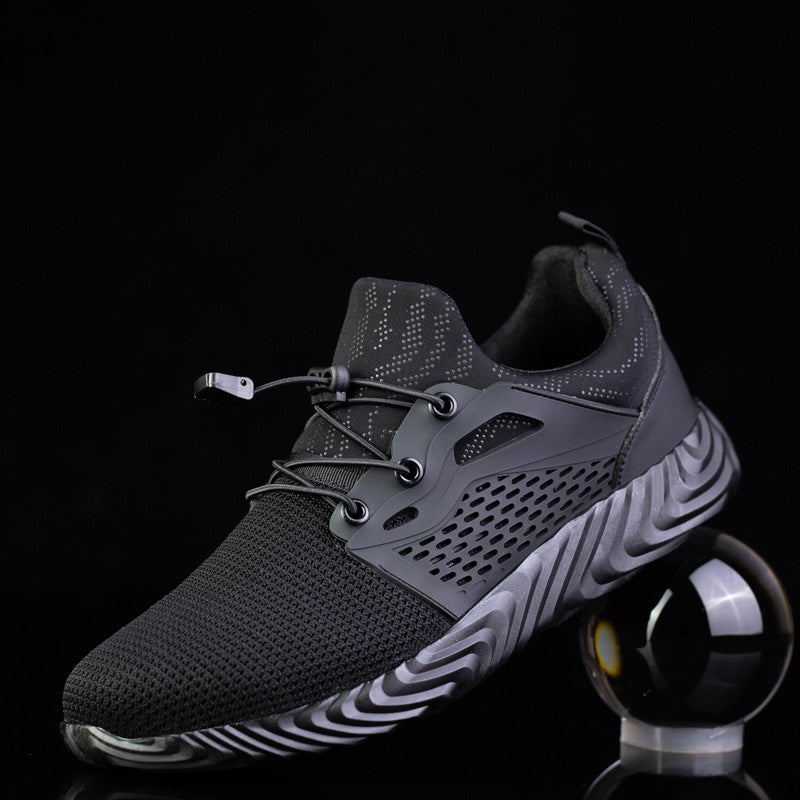 BREATHABLE FLYMESH
Moisture-wicking mesh lining for maximum airflow and breathability to prevent stinky and sweaty feet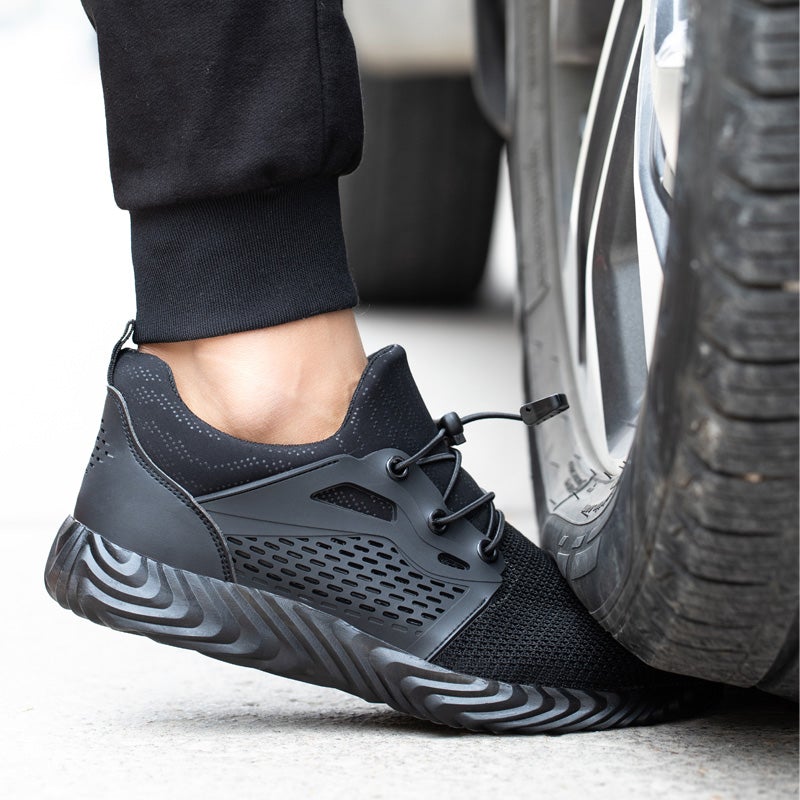 EUROPEAN STEEL TOES
Made from heavy-duty steel to fully protect your toes from crushing and falling objects
PUNCTURE RESISTANCE
Military grade material keeps feet safe from the workplace and environmental hazards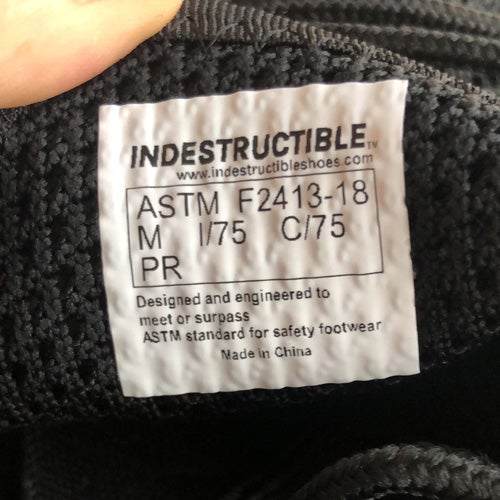 TWISTABLE
Upgraded design for supreme comfort for all foot sizes no matter what movement work demands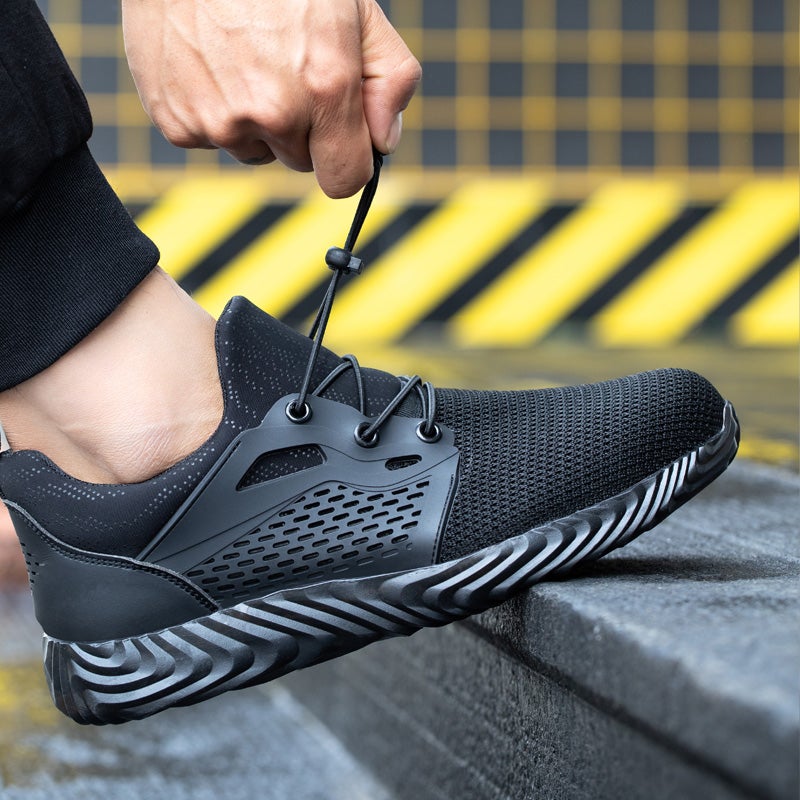 NO-TIE LACES (Included)
Convenient no tie shoelaces save times and comfort to your foot for a custom fit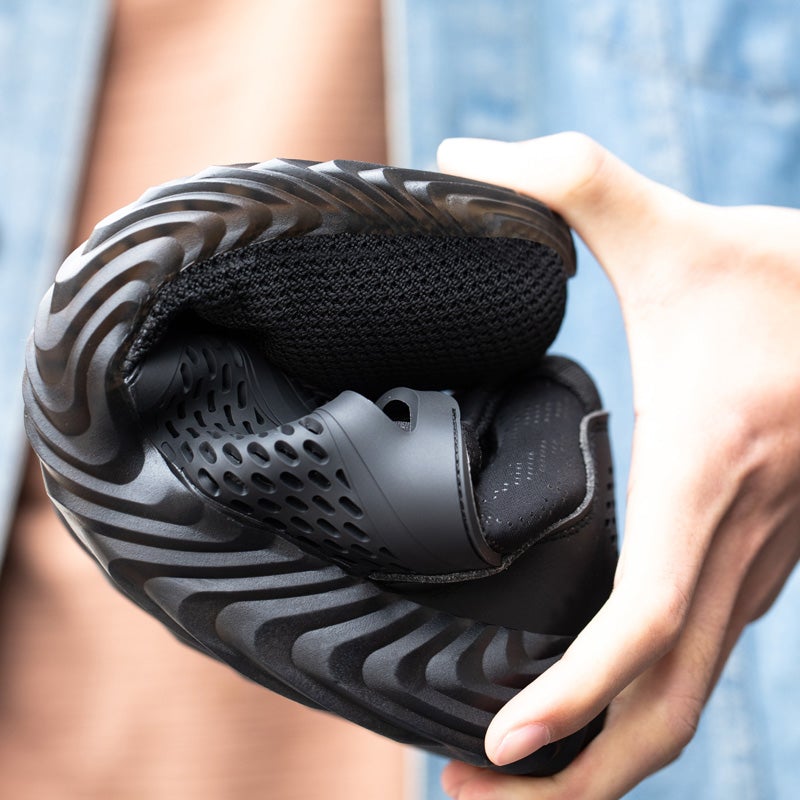 FLEXIBLE
Springy, flexible composition helps distribute body weight evenly across feet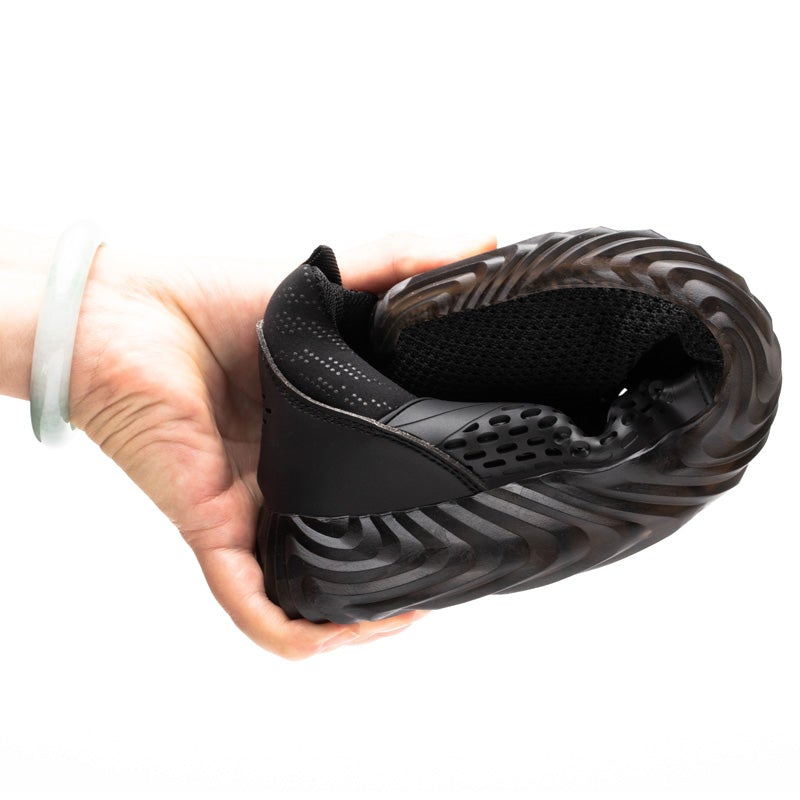 CUSHIONING MIDSOLE
Padded midsole allows for superior cushioning and roomier toe-box for all-day comfort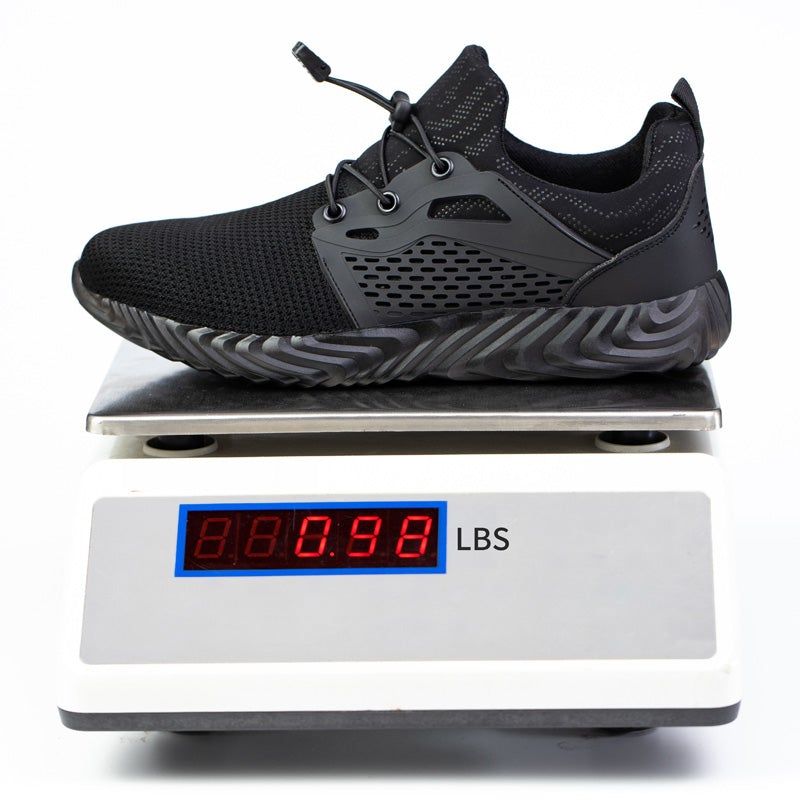 LESS THAN 1LB
Super light material to prevent your feet from getting tired after long work shifts